How to Make the Most of (And Prepare For) Online Courses?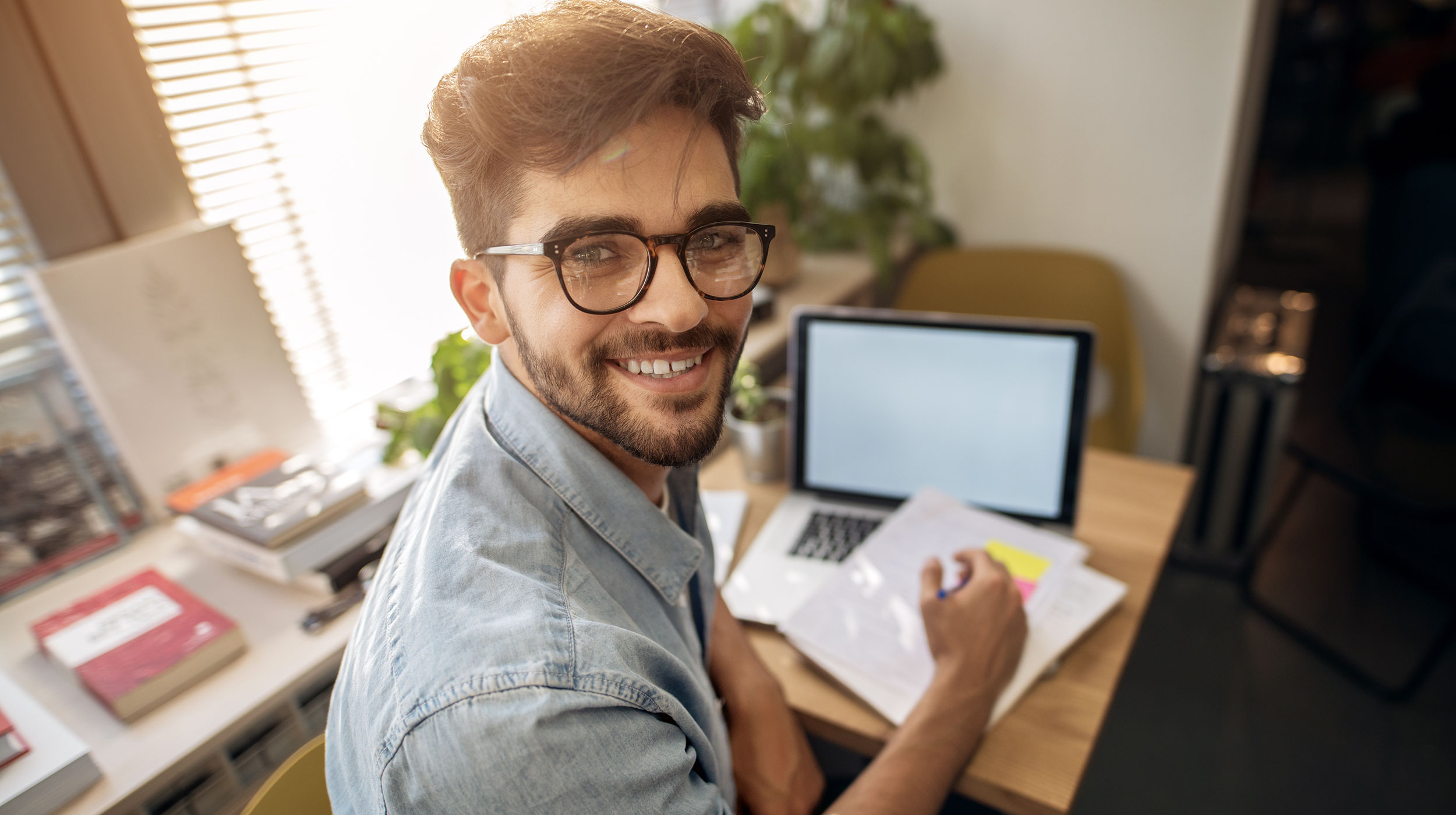 Have you decided to take online courses? Congratulations, it's an effective way to learn a language quickly and improve your conversation skills. After all, speaking a new language is one of the hardest things to do on your own, so you might as well do it with a teacher! But how do you get the most out of your online courses? How do you prepare for online courses? Global Lingua's teachers have some advice for you.
How to prepare before an online course?
What do I need? Students often ask us if they need any materials other than a computer (for Skype) or a telephone. Indeed, it's recommended that you also have a notebook and a pen, in order to take notes throughout the course. This will allow you to note the most complicated vocabulary words, a new expression or a grammar rule to review in more detail.
Where to set up the call? Whether you're taking a course from home or from your workplace, the important thing is to find a quiet place to stay. For example, avoid settling in the middle of the living room if your family is around, as this could distract you.
What to expect during the first class? The first class is an introductory course. This is when the student and the teacher get to know each other. It is especially at this time that the teacher assesses your level. Remember that Global Lingua's online courses are personalized according to the needs of the students. During the introductory course, the teacher asks what the student's expectations are, what is most important to him/her, etc.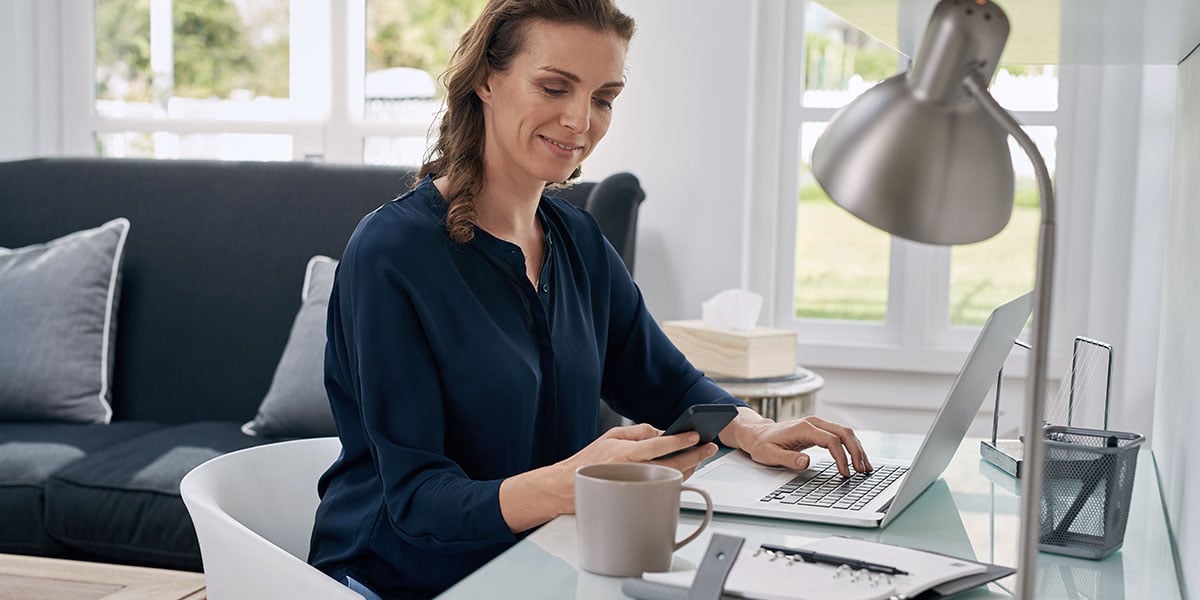 What to do between two online courses?
Does the teacher give exercises? Depending on your needs and your level, the teacher may decide to give you some exercises to do before the next class. These can be online exercises or texts to read. If the teacher does not give you homework, you are still advised to work on the language on your own. For example, some students read texts online, while others buy a book, with the aim of finishing it by the end of the course session.
What resources should I use? You can listen to television in the language you are studying, or watch films and series on Netflix (but with subtitles in the language you are learning). Finally, it can be useful to refresh your memory with applications like Babbel, which is available in 14 different languages, or Duolingo. You can also download our free learning guide, full of great tips.
How often should I take online courses to be effective? If you want to make rapid progress, we advise you to take 2 lessons per week (1 hour in total), preferably one day apart. This will allow you to be less tired during the course and more attentive to what the teacher teaches you. And by taking a day or two off, you will have time to reflect on what you have learned.
How to be efficient during online courses?
Do you have any tips on how to be effective? At the beginning of each course, the teacher corrects the exercises (if the student has received some). This is a good time to ask questions about what you have misunderstood. Likewise, if during the previous days you have had difficulties listening to a film or reading a book, take notes! Write down what you had trouble with or an expression that you didn't understand, and talk to your teacher about it. The students who make the most progress are usually the ones who take notes about what they have done and misunderstood.
The secret for a successful online course? Be active! If you're not yet comfortable speaking, no problem. The teacher will ask you questions adapted to your level. But once you've got over the discomfort, don't hesitate to speak up and talk about your day (always in the language you're studying, of course).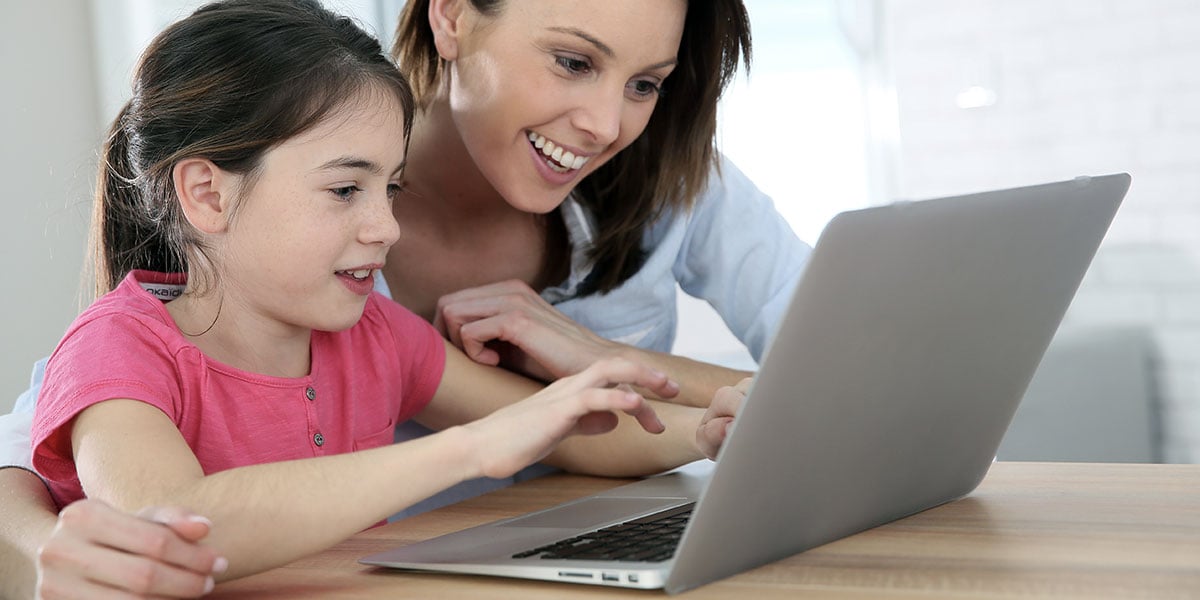 How do you prepare your children for online lessons?
Can parents attend children's classes? For the first lesson, it's good to have the parent(s) next to the child: this will calm both the child and the parents. The parents will get to know the teacher and will be able to ask questions. But once this first introductory lesson is over, it's better that the parents do not stay next to the child who is studying. Indeed, we have noticed that parents tend to answer in their children's place, or that the child will be less daring to speak if the parents are close by.
What to do between two children's classes? Between online classes, children can read books. Global Lingua's teachers try to avoid giving homework, since the school often gives some. But still, the children can work on sentence structure and language syntax while reading books. This will also help them learn vocabulary. Finally, don't hesitate to put aside exercises that your child has not succeeded or has misunderstood at school. He or she can show them to the teacher, so that he or she understands the difficulties encountered by the student.
You are now prepared for your online courses! All you have to do is order the package that interests you the most and then schedule lessons in your schedule.