Listen and Learn: Learn a Language With Babbel Podcasts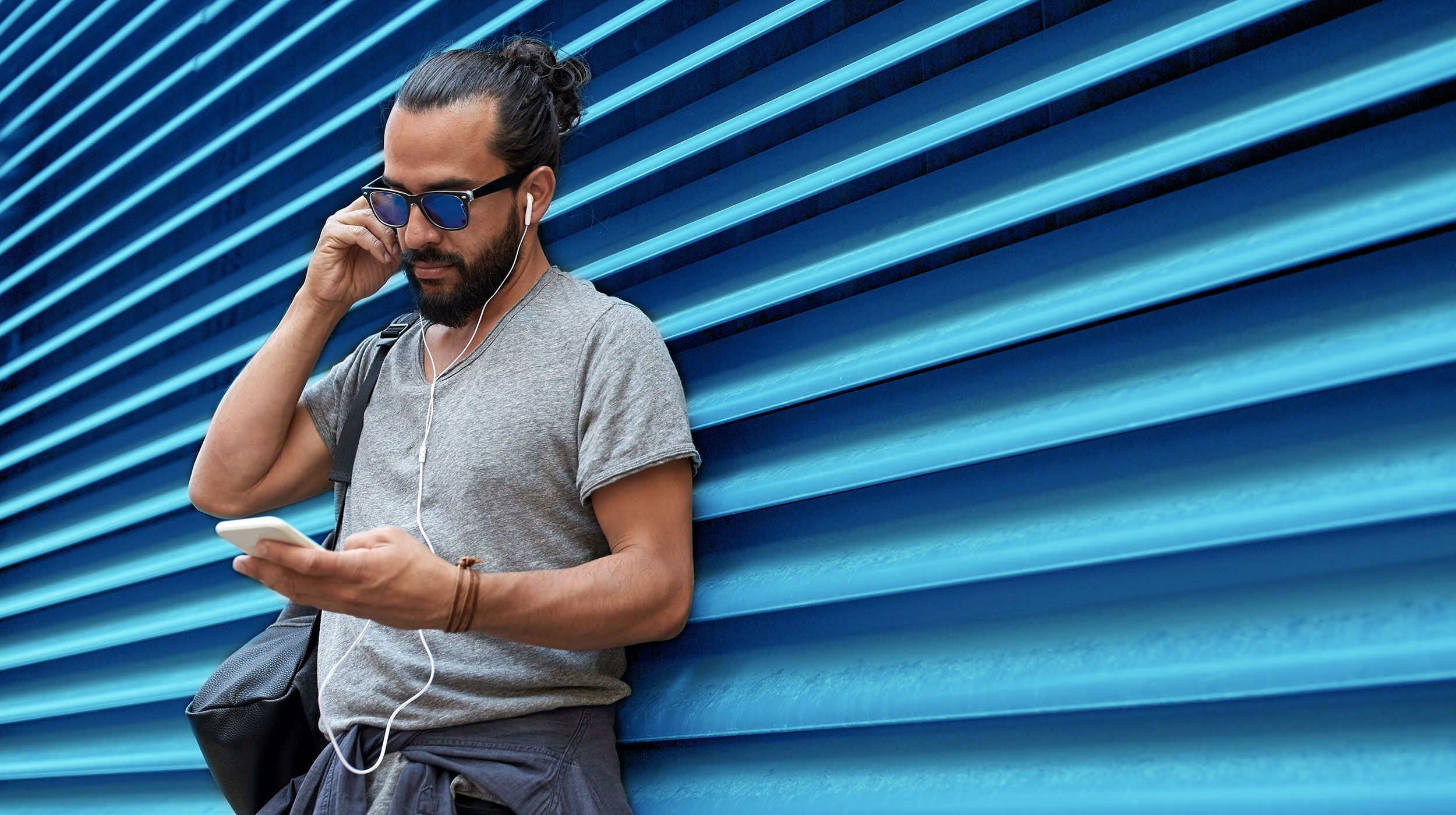 Do you like listening to podcasts to pass the time? Integrate them fully into your language learning! Babbel understands the value of podcasts to help you make faster progress in learning a foreign language. That's why the learning platform has created several Babbel podcasts. Discover 9 podcasts in English, French, Spanish and Italian.
Learning a language by listening... Do you think it works? Well, it's an essential part of the learning process. Indeed, by listening to a foreign language, you get your ears used to the pronunciation of words, the different nuances, as well as the accentuation of sentences. It is also a good way to improve your listening comprehension!
Of course, it can be difficult to find interesting podcasts to listen to that don't just recite grammar rules. If you're looking for original podcasts that really care about people learning languages, trust Babbel. The different formats of Babbel podcasts allow you to learn about a country's language and culture, or to follow a student's journey.
Babbel Podcasts in English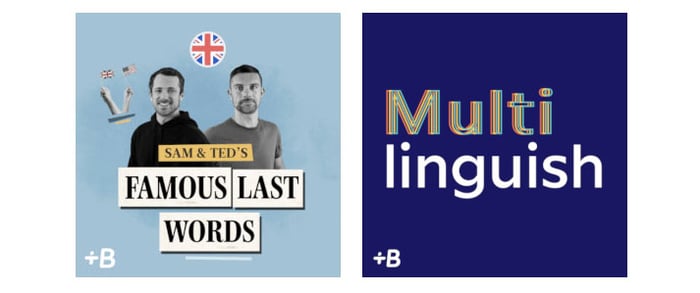 Sam & Ted's Famous Last Words
Still having trouble understanding the different English accents? In this podcast, an Englishman and an American talk about various topics related to the English language, so you can hear both accents! Sam and Ted discuss the slang used in their country, but also try to find out if you speak a foreign language better after drinking alcohol. Quite a program.
Listen to it on Spotify.
Multilinguish
This podcast is not just for people who want to learn English. Let's just say that it is aimed at people who are passionate about languages in general, and who want to learn more about accents, learning methods, the secrets of becoming polyglot, etc. The audio program is presented alternately by five Babbel employees and language experts.
Listen to it on Spotify.
Babbel Podcasts in FRENCH

Parlez Away
(In English and French) Ted wants to learn French and more specifically, to be able to discuss in French. Thanks to Caroline, a Frenchie working at Babbel, he is gradually learning key phrases to have a conversation in French. With each episode, he expands his vocabulary to greet someone, to introduce himself, etc.
Listen to it on Spotify.
Babbel Podcasts in Spanish

Palabras Bravas
This podcast is reserved for intermediate and advanced Spanish students who want to take their learning to the next level. Through the 20-minute episodes, the listener learns new vocabulary, reviews the most difficult grammar points, while listening to a conversation between several Spanish speakers.
Listen to it on Spotify.
A-Zero to A-Hero
(In English and Spanish) If you are a beginner in Spanish, this podcast will be more adapted to your level. It features Hector, a Spanish Babbel expert, and Catriona, who hopes to improve her Spanish. Follow Catriona's journey, episode after episode, as she learns to introduce herself, improve her conjugation skills and learn specific vocabulary.
Listen to it on Spotify.
Habitantes Babbel
Learning Spanish means opening yourself up to the world, since this language is spoken in Europe and in Latin America. But conversely, do Spanish speakers dare to travel outside their comfort zone? In this podcast, Nestor and Valeria give various tips on languages, travelling, phrases to know before going to Germany or England, etc. This podcast is rather recommended for advanced students, as the hosts speak very quickly.
Listen to it on Spotify.
Babbel Podcasts in Italian

La Bottega di Babbel
Where does pizza come from? How do you celebrate Christmas in Italy? What is aperitivo? Learning Italian has never been so interesting thanks to this podcast. Here you don't recite grammar rules, but study a specific topic to familiarize yourself with new vocabulary or expressions. Ideal for intermediate level students.
Listen to it on Spotify.
4 Verticale
If you already have a good level of Italian, but would like to further develop your knowledge and study this beautiful language in more detail, the podcast by Giulia and Stefano should be of interest to you. You will be able to listen to episodes about "false friends" in Italian, Italian dialects that are in danger of disappearing, Italian words that come from Arabic, or the different methods that you can use to learn a language.
Listen to it on Spotify.
La Linguacciuta
Do you want to learn more about languages while working on your Italian? Ilenia is interested in linguistics, bilingualism, writing, and much more. By the way, have you noticed that your personality changes according to the language you learn? That's the subject of one of the episodes.
Listen to it on Spotify.
Some of the Babbel podcasts are now finished, while others are less regular in their publication. Still, these podcasts are useful resources for anyone interested in foreign languages.
Try one of these podcasts and let yourself be carried away by the musicality of Spanish or Italian! Have fun differentiating the English accent from the American accent. Feel free to get your nose out of the workbooks and learn differently.